Here are the pics...it did happen...just got tired and didn't have the cooker hot enough. Next time I will cut the dough ball in two. Roll it out thinner. And cook hotter, atleast 350but better at 400.
dough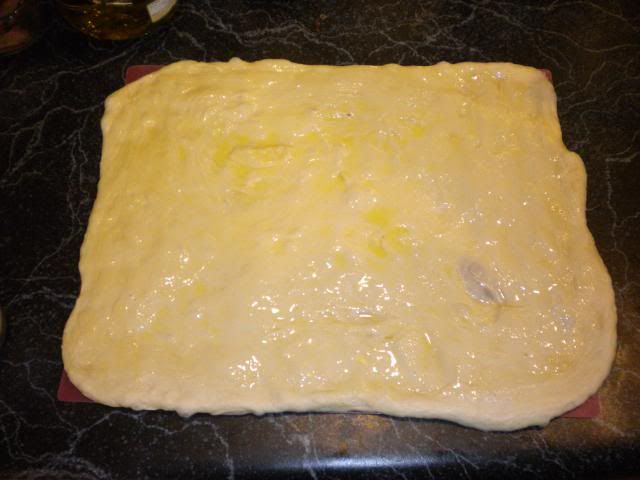 apples, raisins butter, cinnimon, nutmeg and punkin pie spice cooking down...oops forgot the capt. morgans spiced rum!
apple mixture, melted butter, cinnimon and brn sugar on dough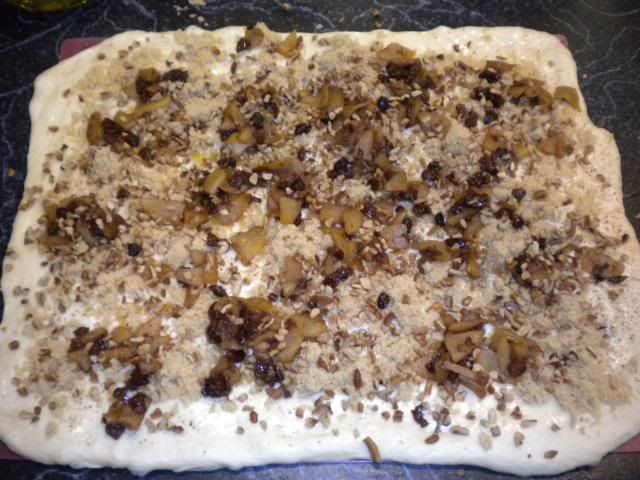 rolled up!
sliced with electric knife an in foil pan
in the stumps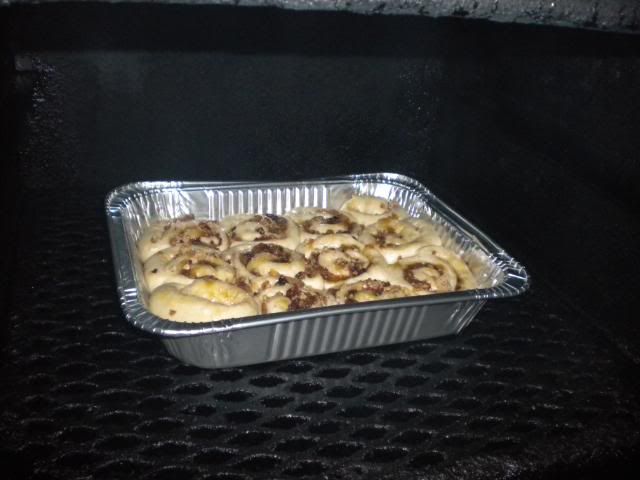 didnt brown too good...next time much hotter
plated up for desert
bucket light in my shop. I have two metal halide lights that make it like daylight(very costly to burn). the bucket light give off enough light to see and get around. Redneck...but I like them.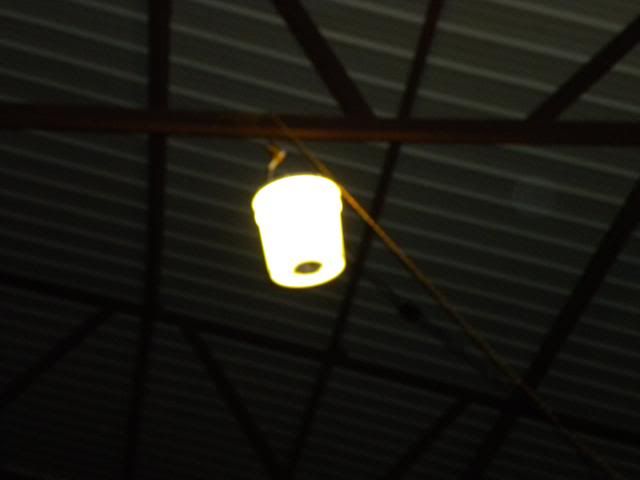 Good night!

_________________
Mike from Barnesville, Georgia...Home of STUMPS FEST 2010 at the barn
Barnesville

Blues

Brothers Competition Cook Team
Stretch
Baby
Large BGE


Women are like rocks...The flat ones are best skipped.




"I am not afraid of falling...I just don't want to hit the ground"


WE ARE THE COMPETITION!