from last weekend.
Friday night stump steaks...real tree marinade on 2 chuckeye steaks and 2 sirloins
Saturday night wangs...half were franks chili sauce with stumps classic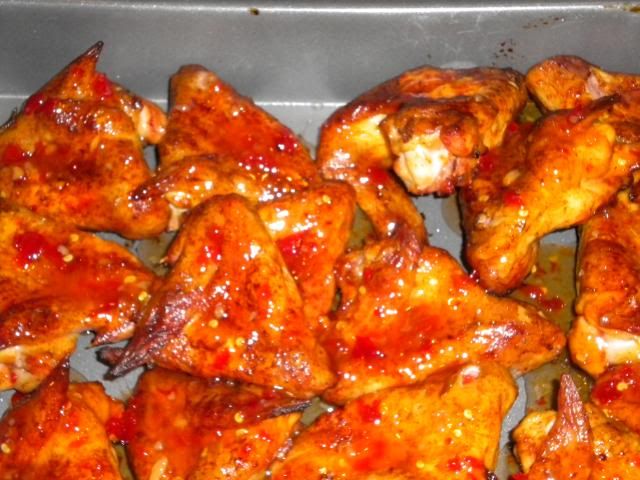 The other half were butt rubb with franks hot wing sauce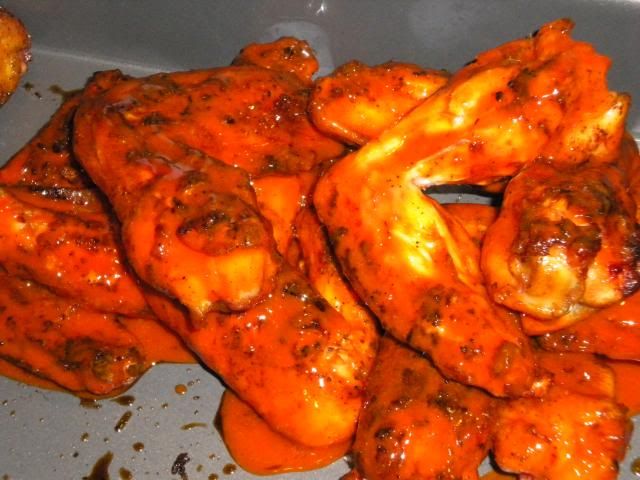 My plate with cowboy beans
Sunday night pizza on the Egg...thin crust, light sauce, pepperoni and thin sliced garden ripe tomato and a healthy layer of mozzerella cheese
Hope y'all enjoy!
Mike

_________________
Mike from Barnesville, Georgia...Home of STUMPS FEST 2010 at the barn
Barnesville

Blues

Brothers Competition Cook Team
Stretch
Baby
Large BGE


Women are like rocks...The flat ones are best skipped.




"I am not afraid of falling...I just don't want to hit the ground"


WE ARE THE COMPETITION!