The long awaited day finally arrived last Friday. It is hard to say how excited I have been and even after it has arrived and getting to know my Red Dragon has made me all the more impressed. Without further ado, here are the pictures of my first few days with my new Dragon!
UPS guy making sure this is the place!
Backing up the driveway!
Last box on the truck!
UPS Guy ended up needing my help to push it out to the lift gate, even with the pallet jack he couldn't get it maneuvered.
Up we go!
Got it to the edge of the truck, barely fit on the lift... was pretty scary actually.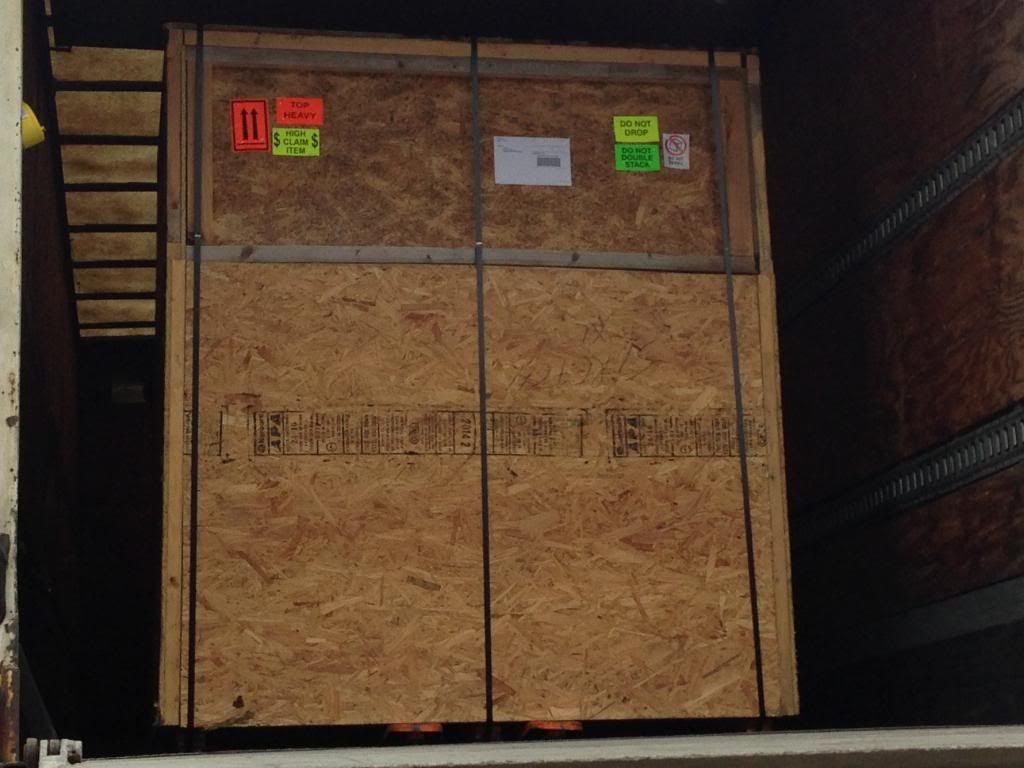 Is it big enough????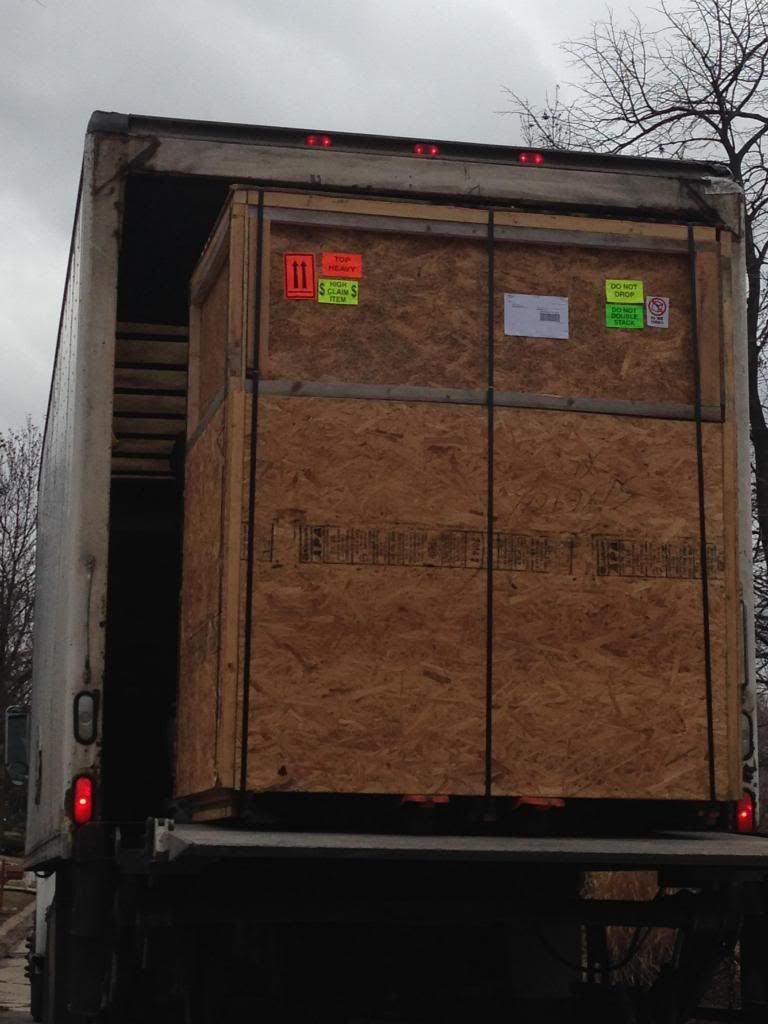 This is where it got really scary... it was so heavy it started to tilt the lift, so we were holding it back from falling off!!!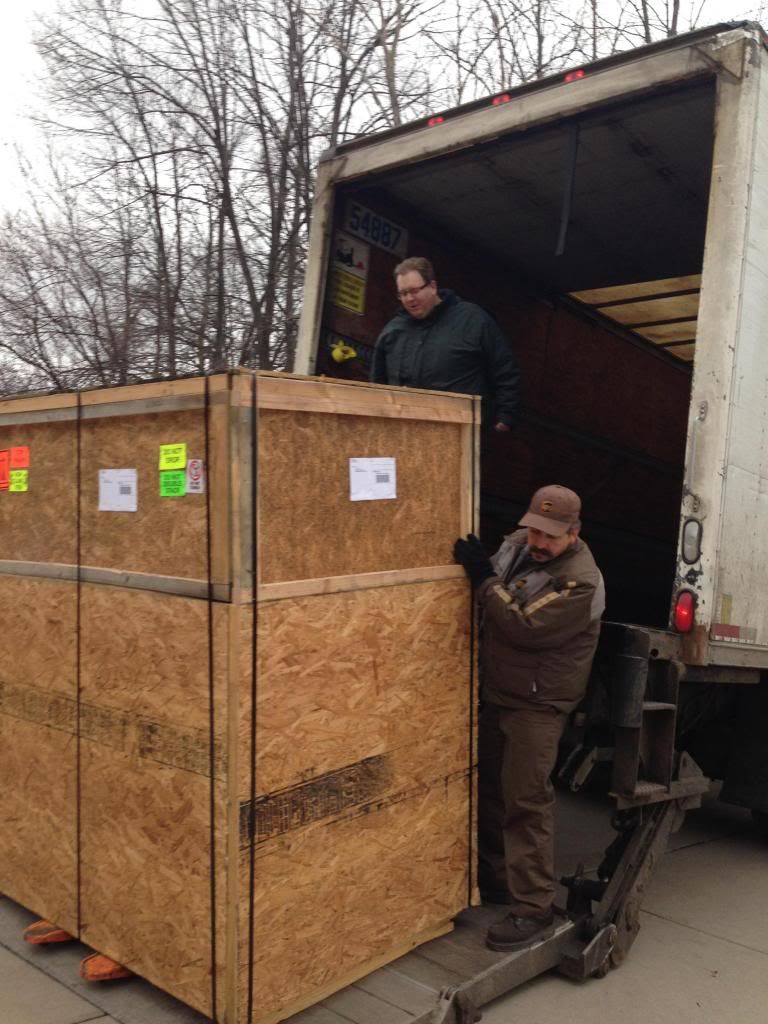 Could NOT get the pallet jack turned around so we had to take it BACK UP!!!
Kids scrambled up on top of the crate:
A note from someone at the shop:
Massive understatements lol:
Top of crate off and check out the diamond plate! THE RED DRAGON COMES TO LIFE!
Sides coming off..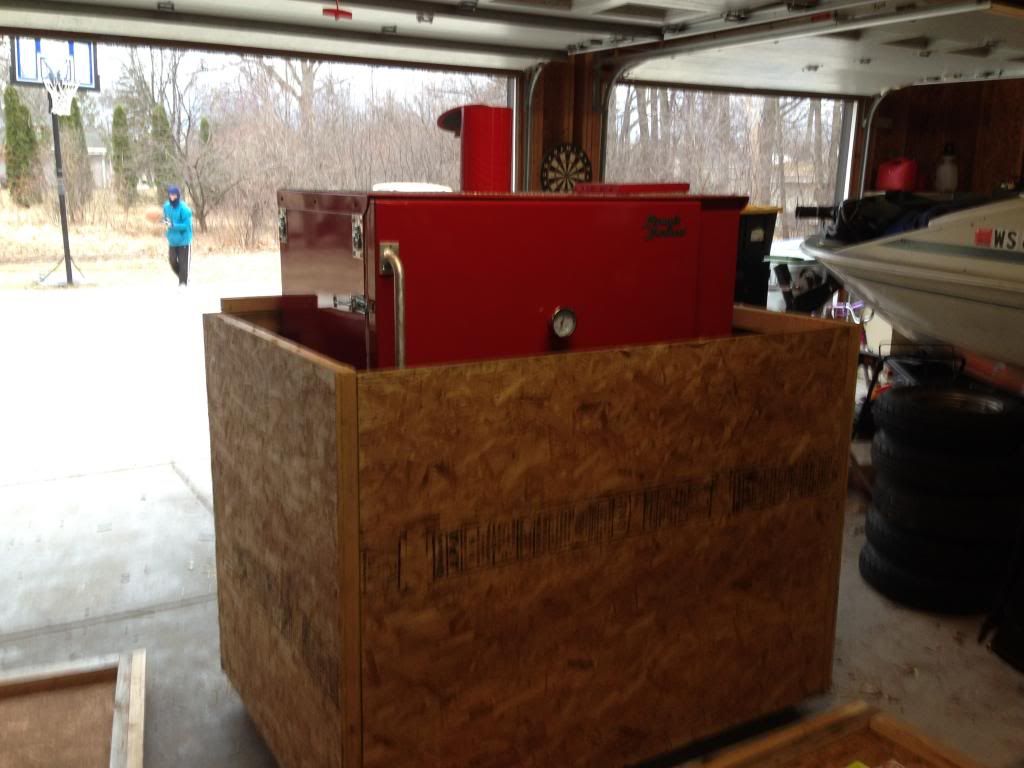 BEHOLD!!!!!!!!!!!!!!!!!!!!!!
Stump Tough... that's three of my kids on a rack....probably around 190 lbs....sweet!
I love this pic.... that is some smoke stack!
Gitty up!
First Lean...
So how do the casters???
Good friend from church helped me put on the casters... Jacked up both sides of the 1,200 lb XL and rested it on 4x4 posts across jack stands.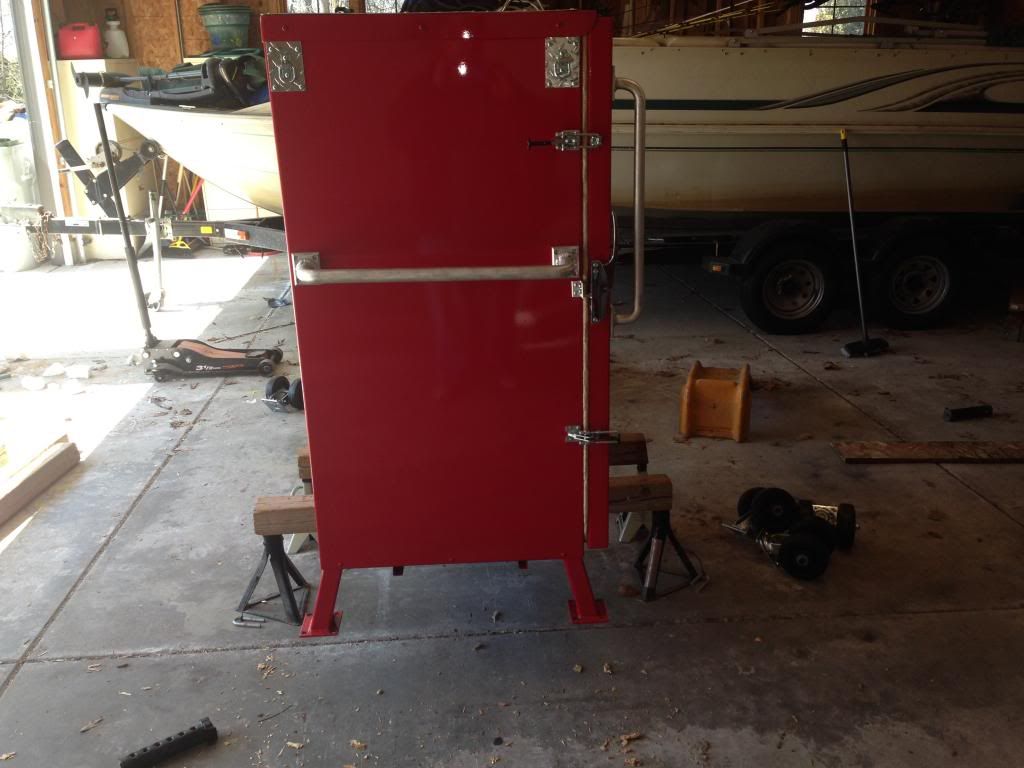 In the daylight!
Glamor Shot!!!!!
Starting the seasoning process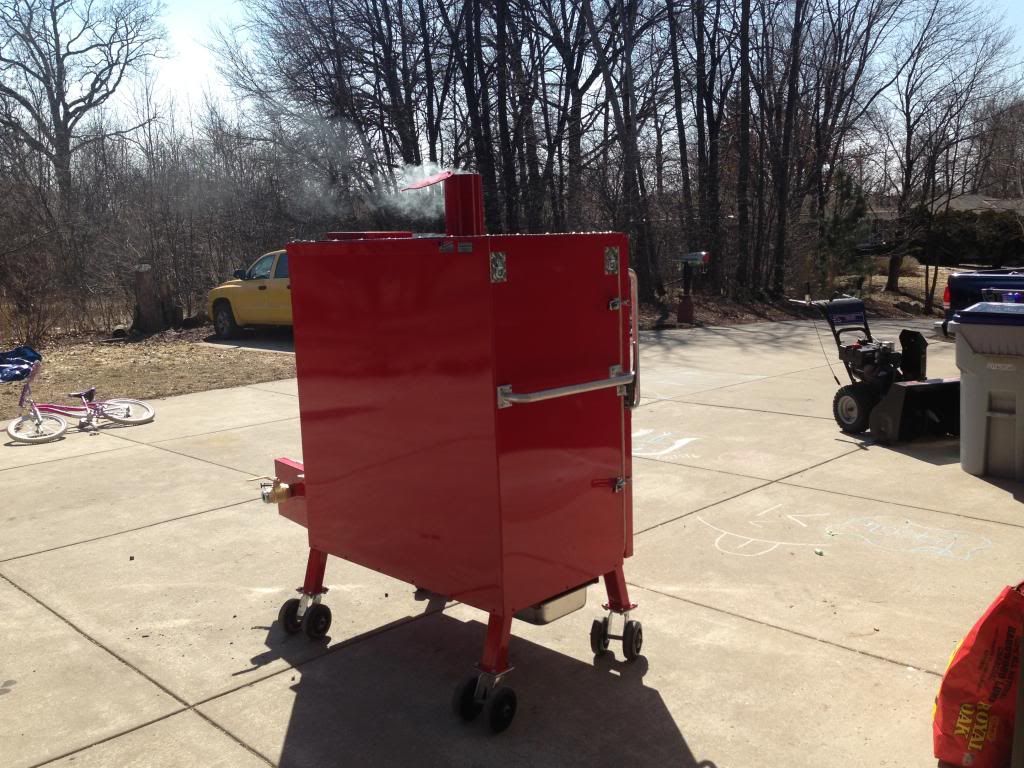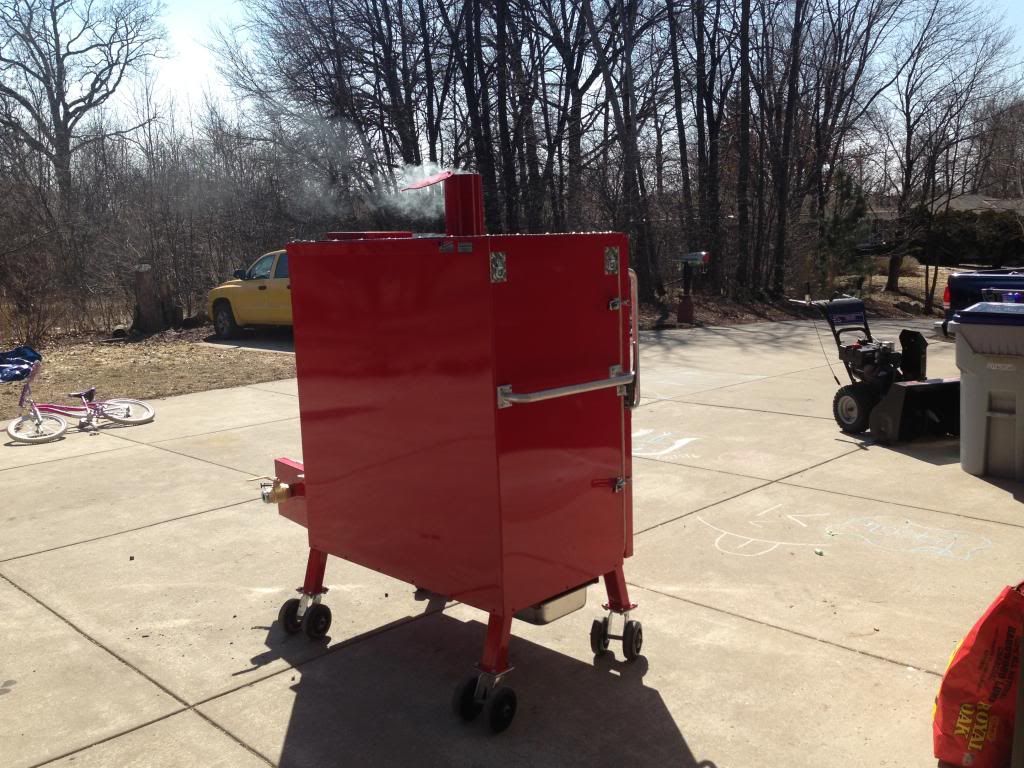 Ok so I know I'm going to take some flak for this but I didn't have any meat prepped and supper was approaching so I put pizzas and some wings in the XL. I figured I could do 30 pizzas in the XL Stretch LOL!!!
Cyber Q in action!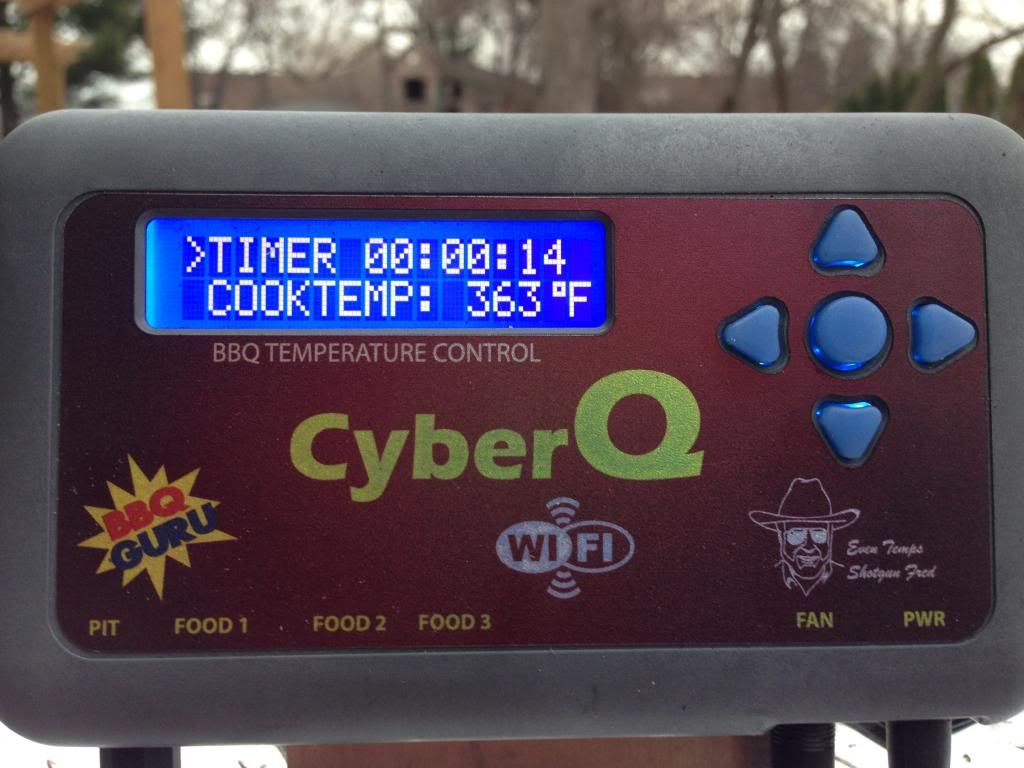 The crust was crispy without getting burnt and it was a big hit:
Wings were so awesome, crispy skin, juicy on the inside, and my anchovy pizza rocked.
Can't wait to smoke real meat this Friday!!!

_________________


The RED DRAGON


Hatched April 4, 2014


Stumps Stretch XL fully loaded with extra diamond plate and CyberQ Guru