1. Strange thing happened last night. Briquettes bridged for the first time in my Baby. The briquettes must swell. I don't know, but I had to push from the top and tap the grate to get them to fall.
2. Then I opened the door to this: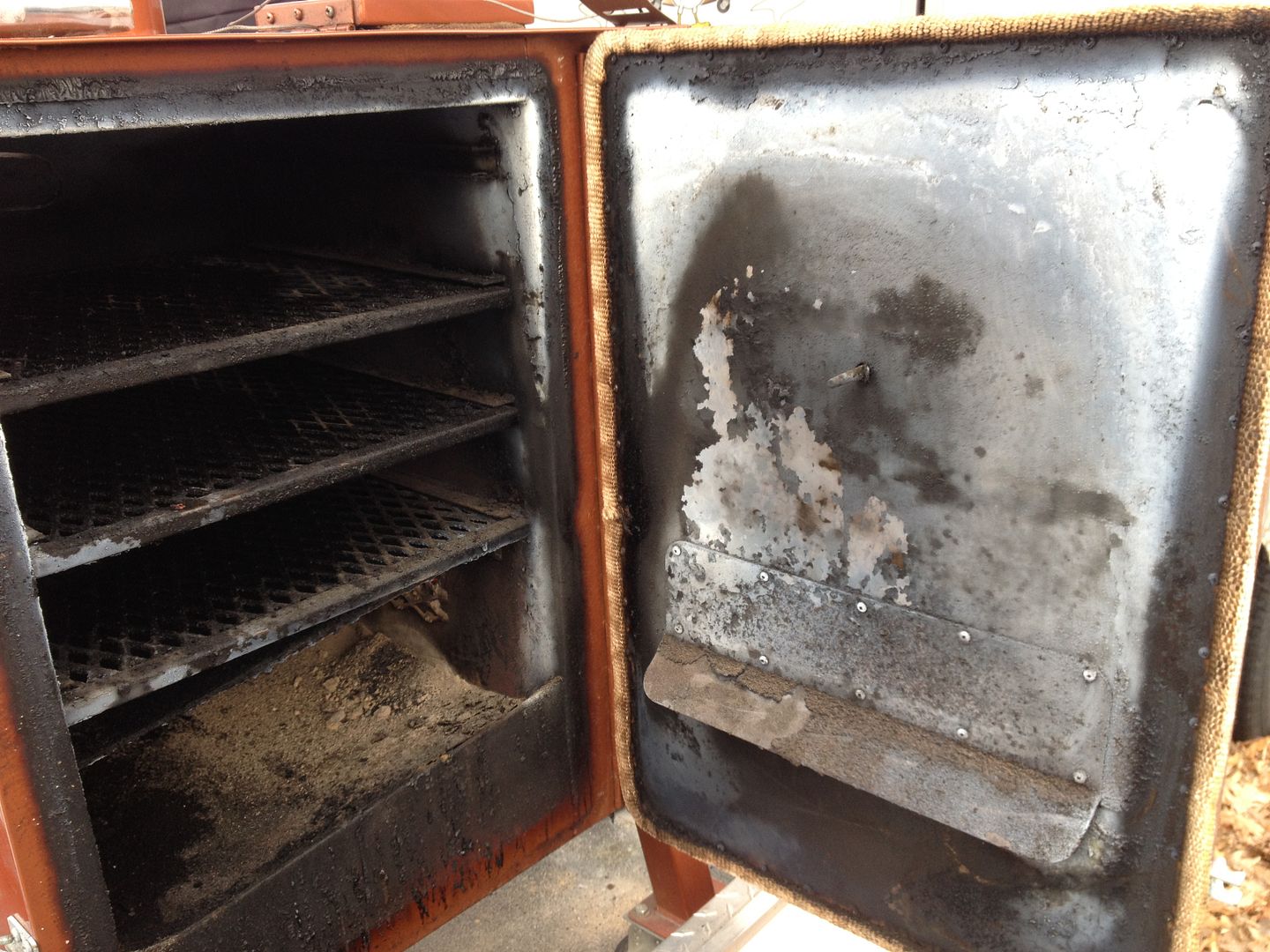 A fine coat of white powder.
3. The smell is off a bit. Can't put my finger on the smell. But, it definitely does not have that nice smell that Stubbs has. I'll report back on if it imparts any flavor to the brisket later.
Thanks,
Bill

_________________
Bill, AKA: ButlerQ

Stumps Baby
Stumps Backyarder
Stumps Junior "Ole Blue"
Stumps Stretch
Weber Smokey Joe
DigiQ DX
The to be Named BBQ Trailer

http://www.threedogsbbq.blogspot.com



"Beer makes you feel the way you ought to feel without beer" Henry Lawson





Where there is smoke, there is good food...





Support your Local Butcher!