Thought ya'll would like some pics of my first take at summer sausage in the red dragon, and - using the awesome meat mixer I picked up from BBQBOSS Matt. After stuffing and mixing (the mixer is the cats BANNED WORD... 5 minutes and it was PERFECT... Done mixing by hand... it was the second best upgrade in sausage making only to the stuffer verses using the meat grinder or kitchen aide for stuffing (amatuer hour!)). With right equipment I mixed and stuffed 25 pounds, and cleaned up the kitchen in 1 hour 20 minutes with my kids help.
I used a cabelas kit for the spices and it had the casings. The end result I thought was fantastic. Folks at work wanted it bad after tasting it so I sold what I didn't want to keep to them for the cost of materials. They are still raving about it. I think the real special thing about this was the smoking process in the stumps. I kept it at 160 for about 8 hours and then raised it to 180 until it hit 152-155 IT and then pulled and ice bathed immediately, then hung in the garage overnight (it was cool) to bloom. It ended up VERY smokey smelling and tastey. Was just perfect. Used no water pan.
Quality was off the charts, I did use 20lbs of ground chuck roast and 5 lbs pork butt, so it was quality meat not pink slime in a tube. Added 4 lbs high temp cheddar - next time will go a half pound less. Folks loved the cheddar but I thought on balance it was a bit much. The kit was very mild spice-wise, which let the meat speak, but I'd like a bit more bite and pepper. Mild is good though for mixed crowds and my kids - so I was good with that. Used apple wood - would DEFINITELY use that again.
Enjoy the pics, and happy to answer any questions. Thanks BBQBOSS!!!
-Kevin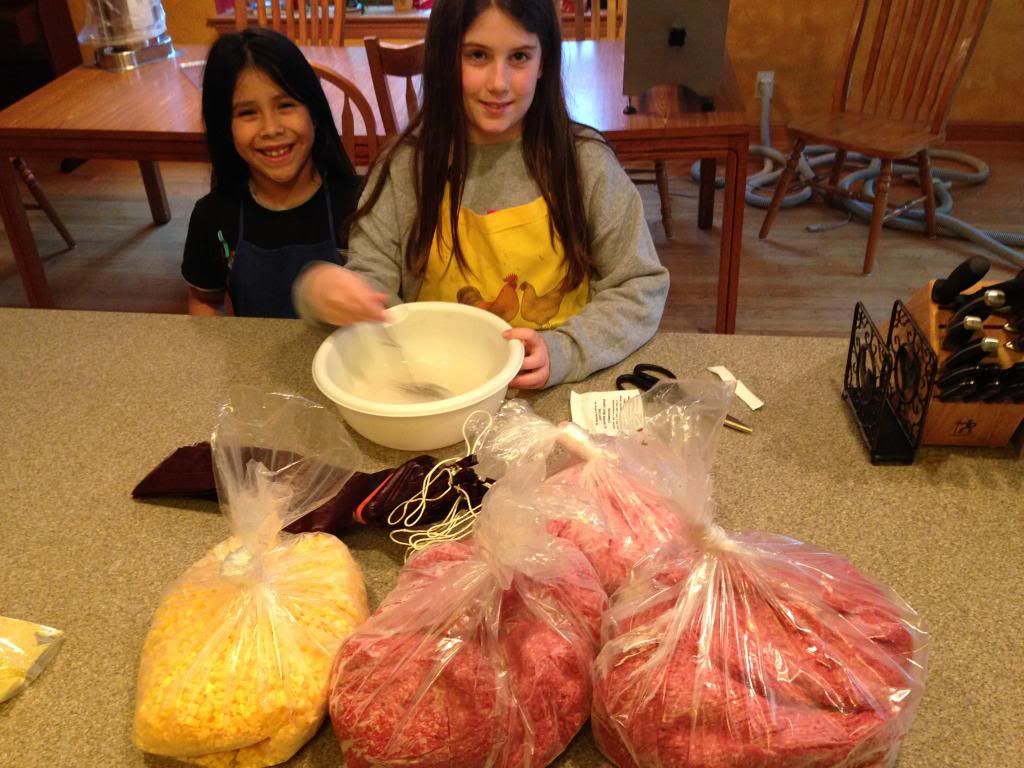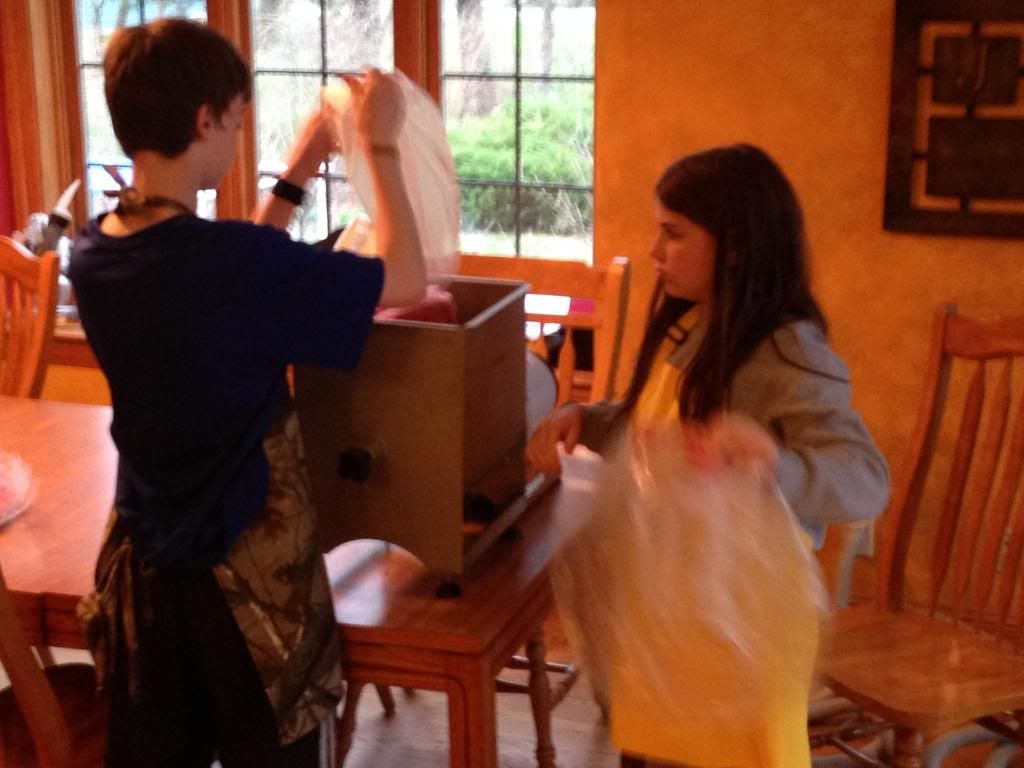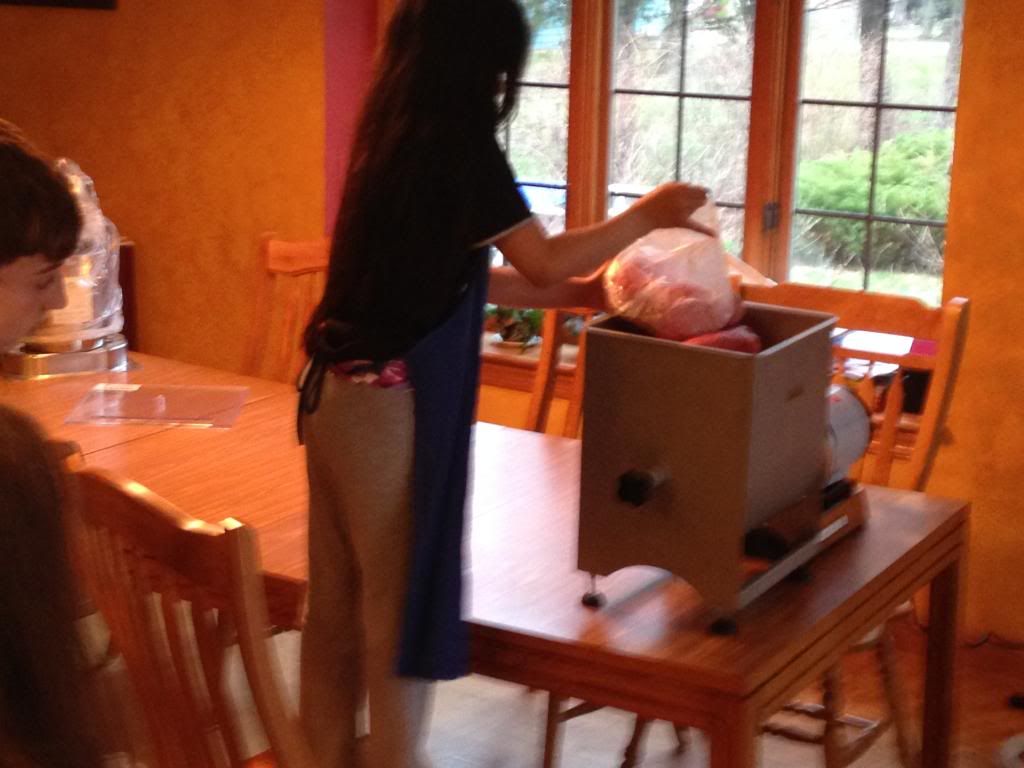 This is the cure going in: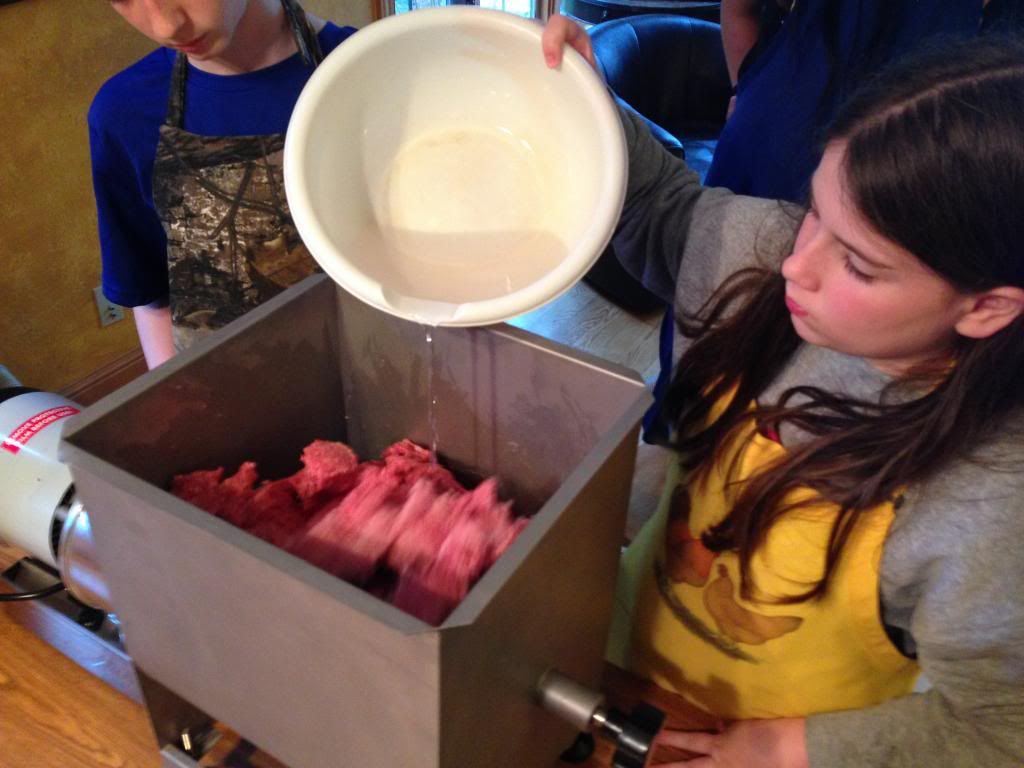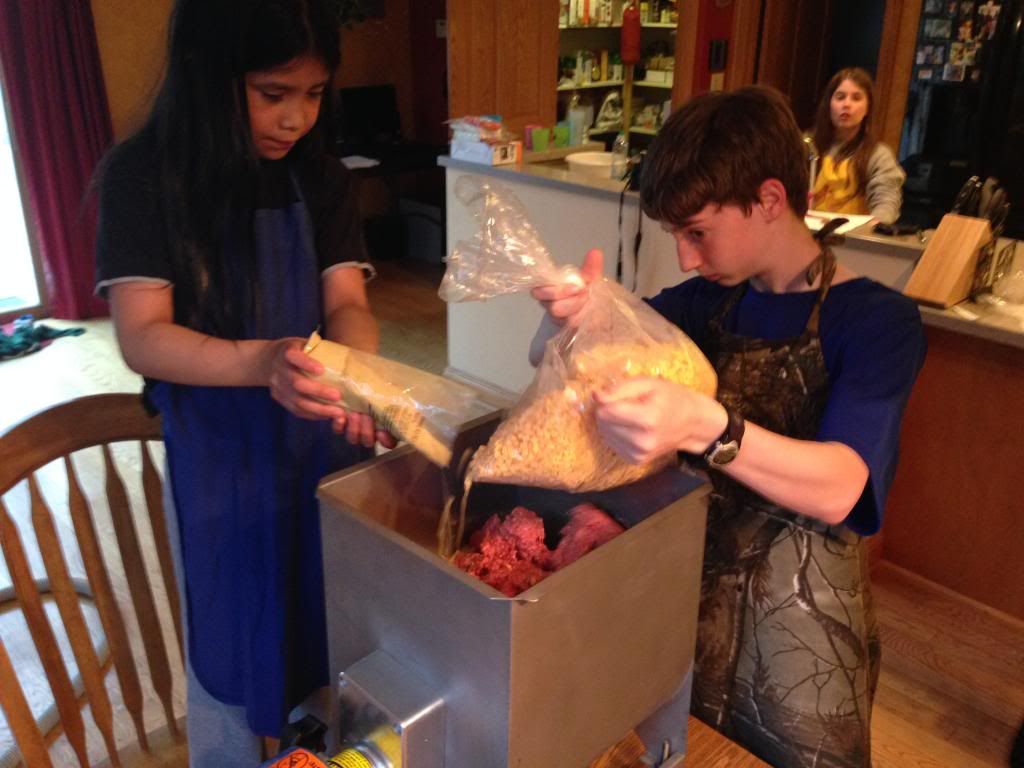 Da Bomb!!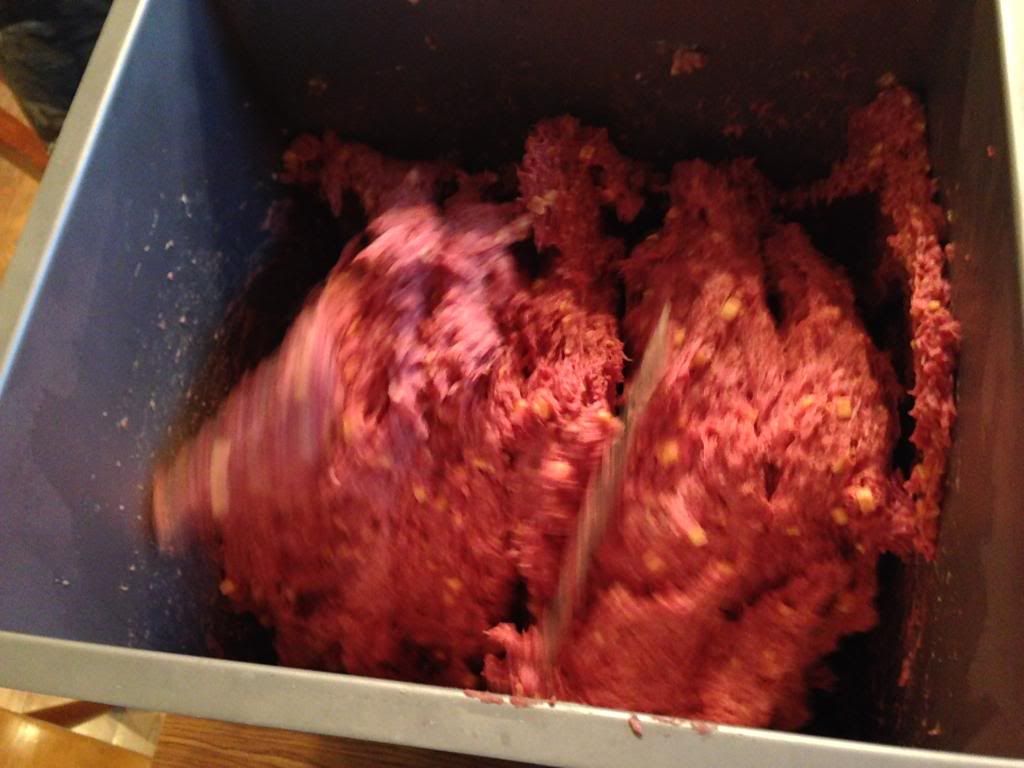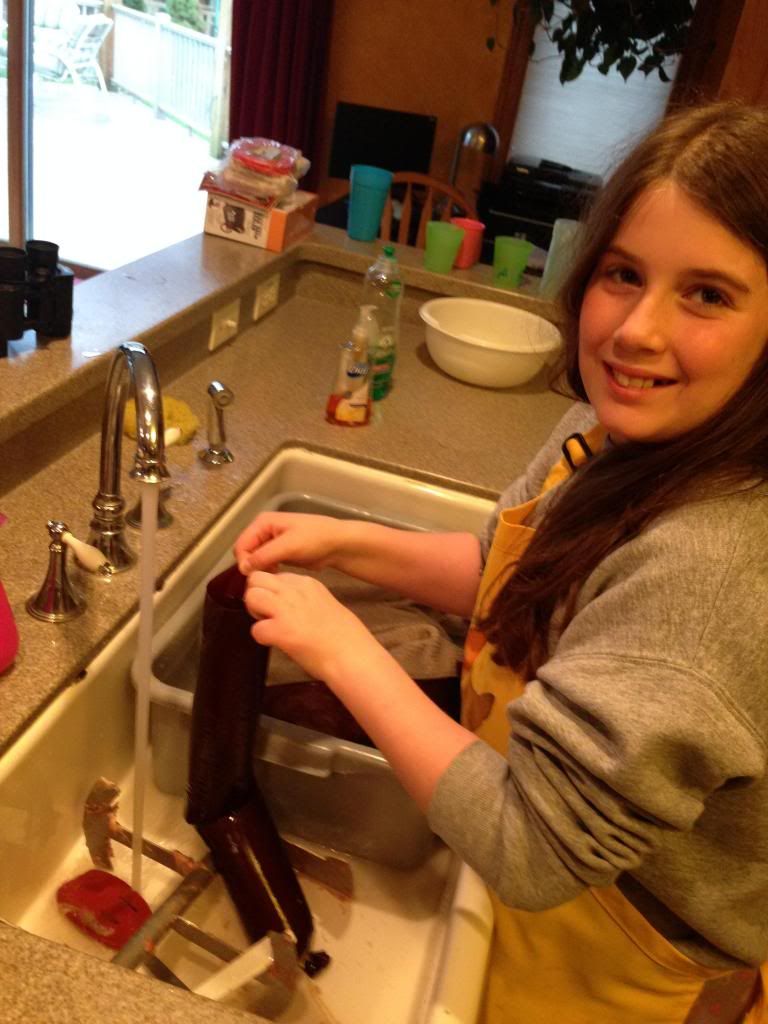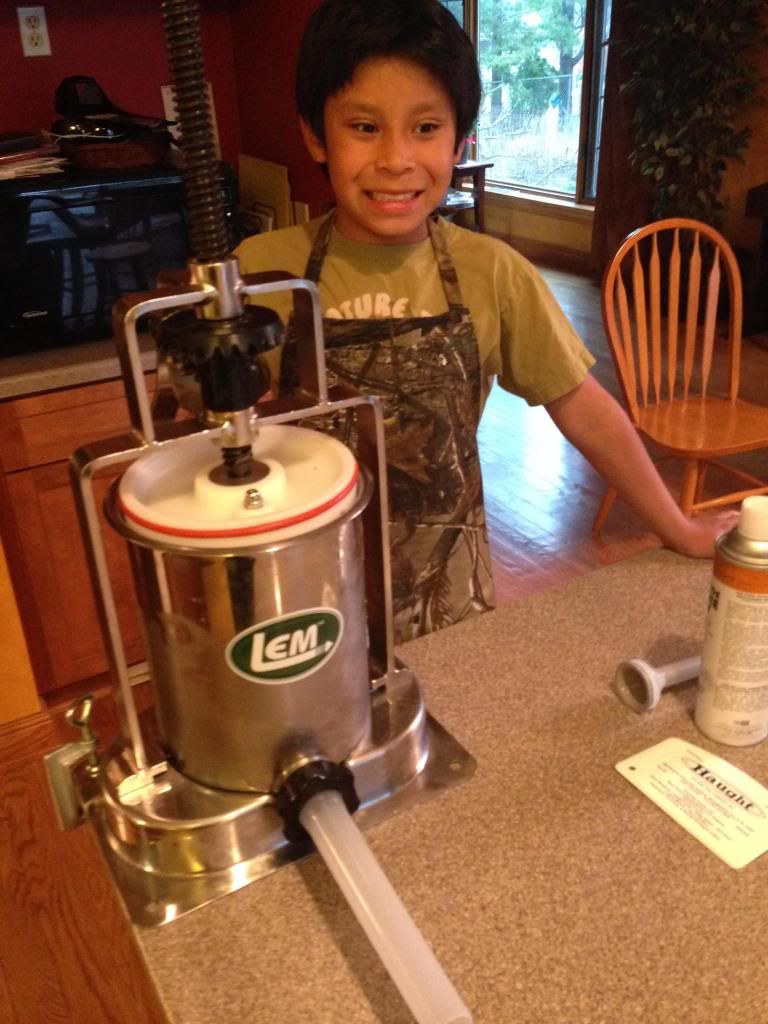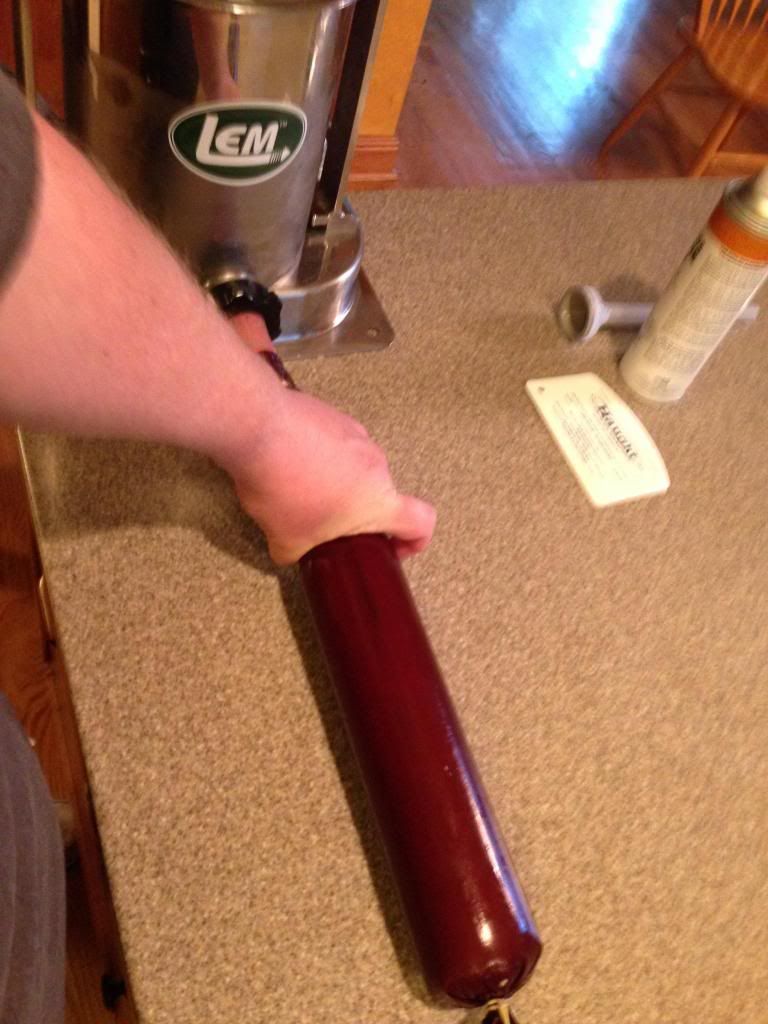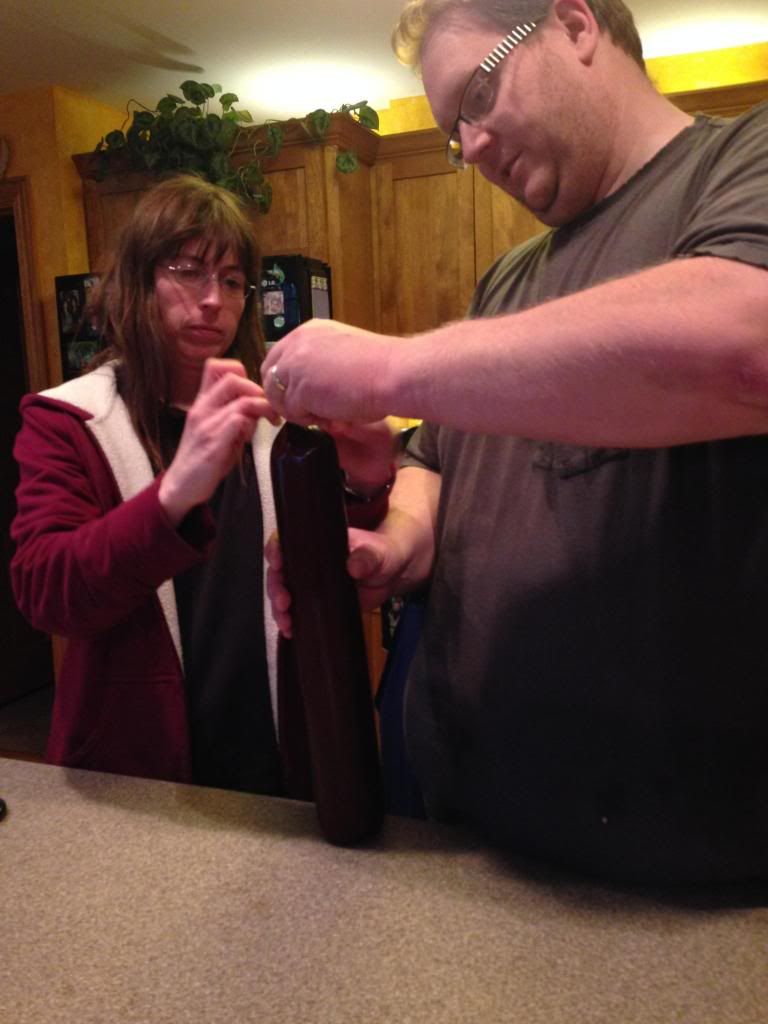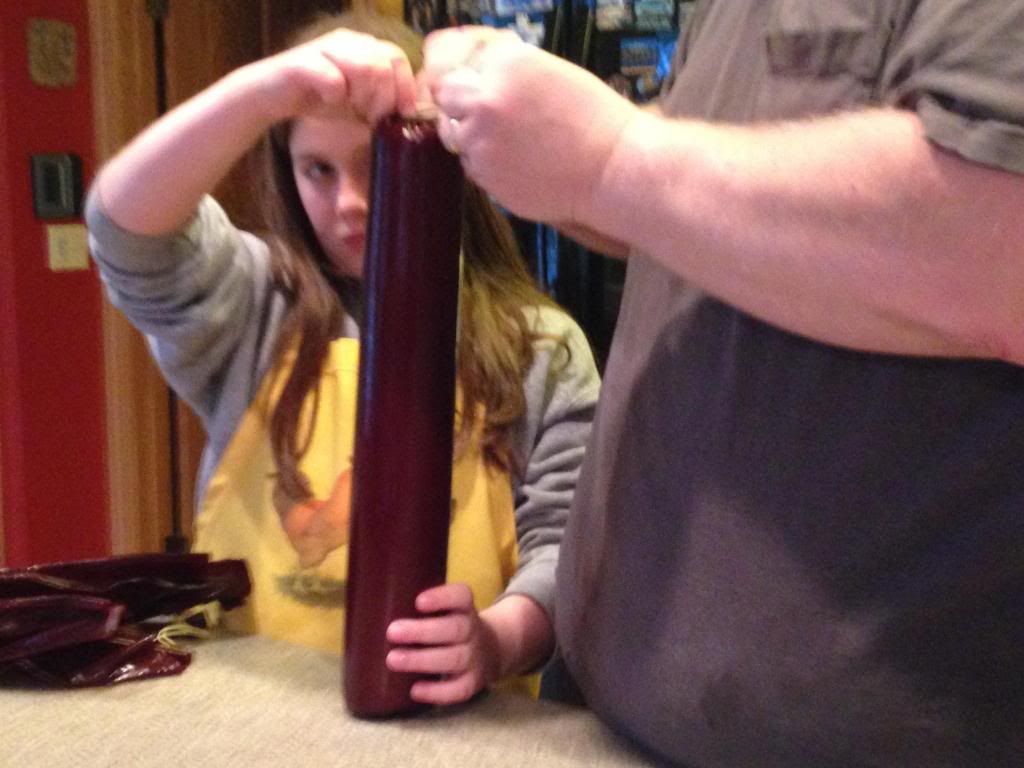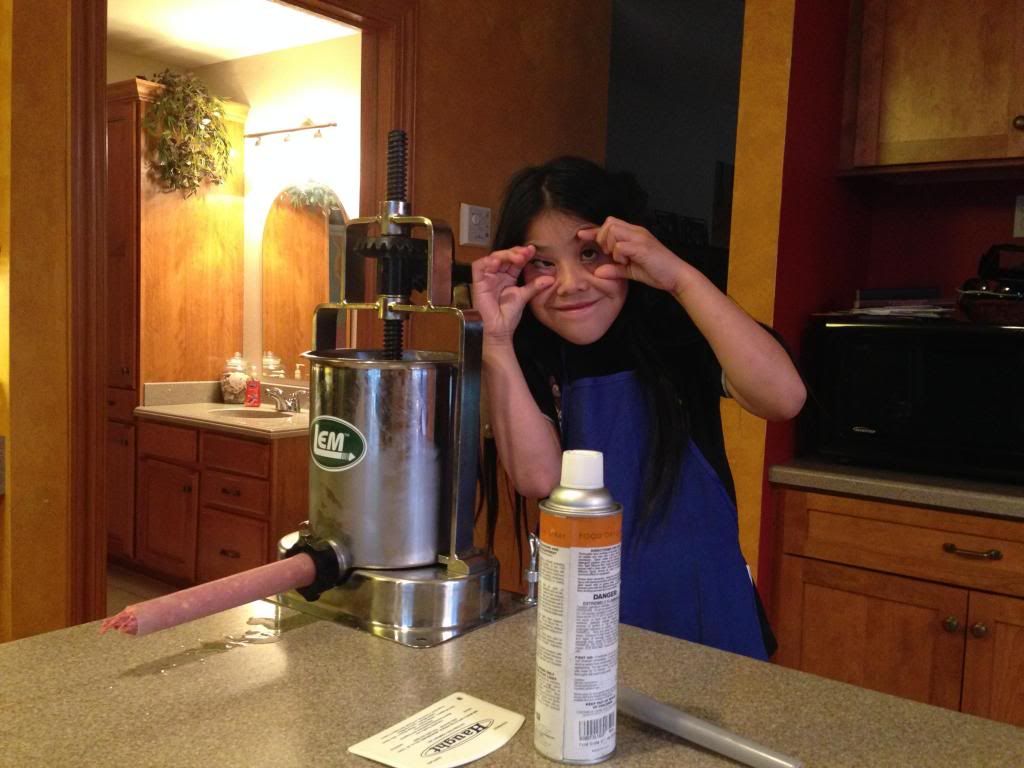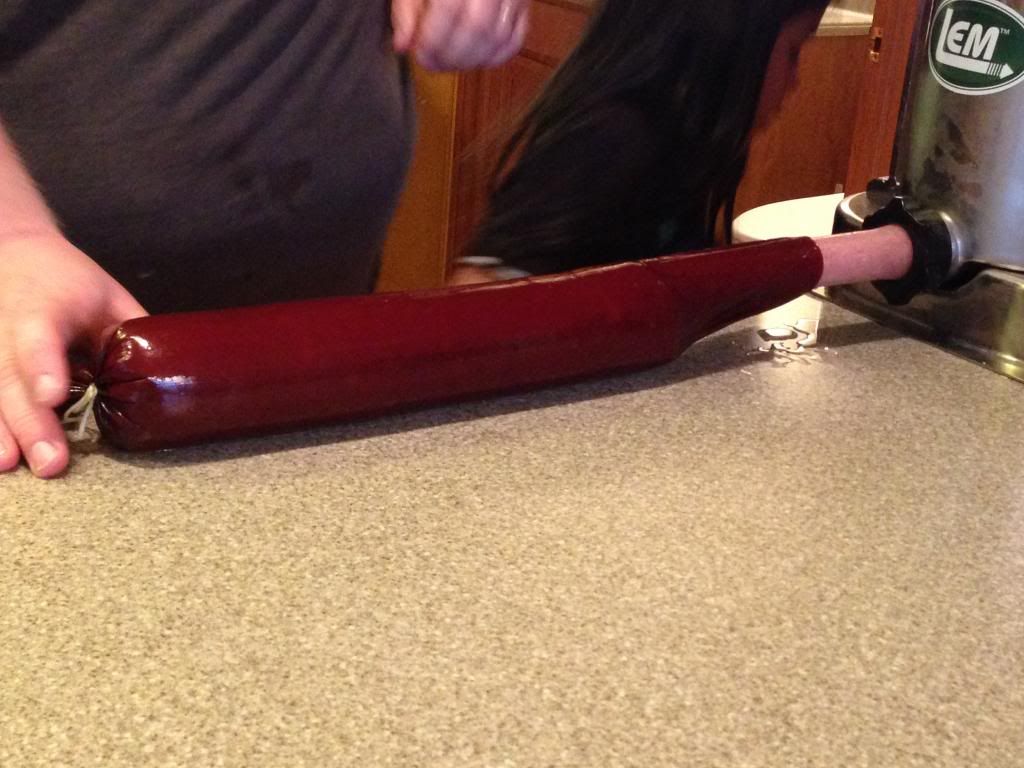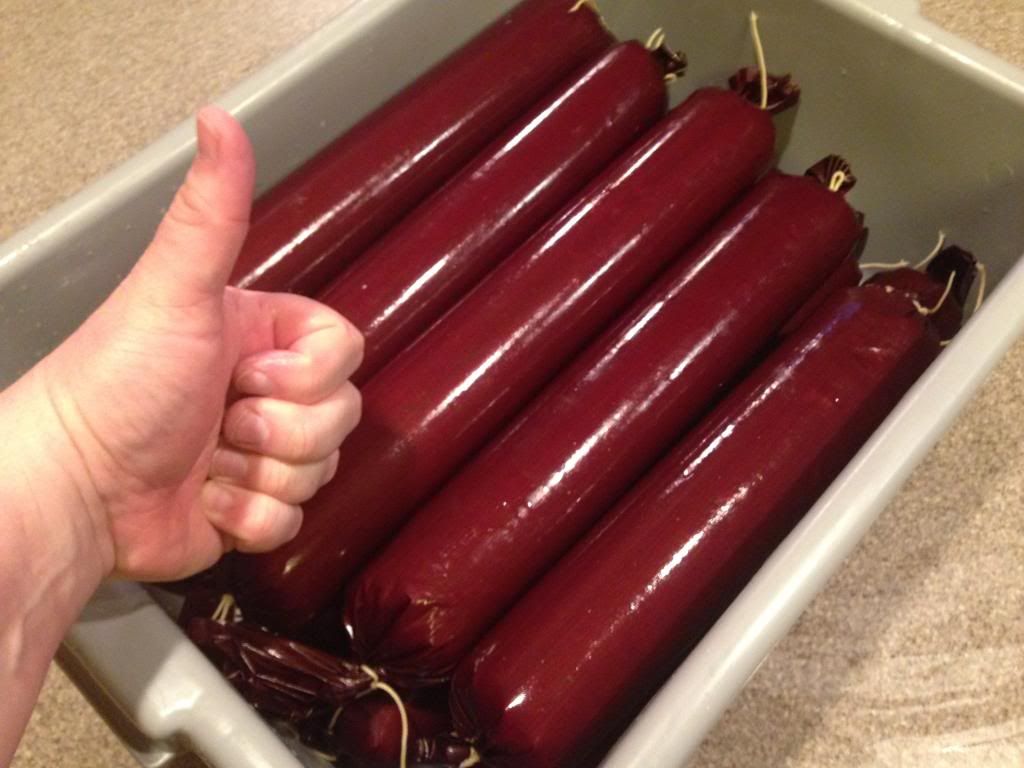 Let these cure from Friday night and smoked Saturday. I didn't have those cool sausage hanging "S" hooks to hang from the shelves so I cut a 2x6 and just hammered in nails and then bent them over and slide that on top of the shelf glides and it worked awesome!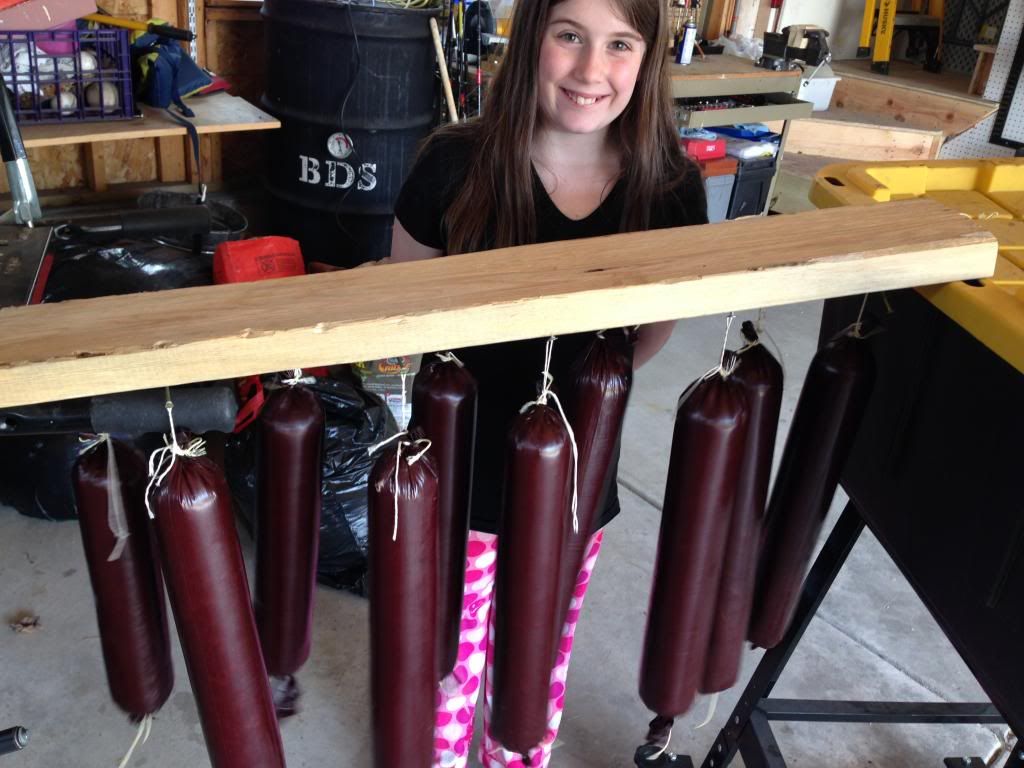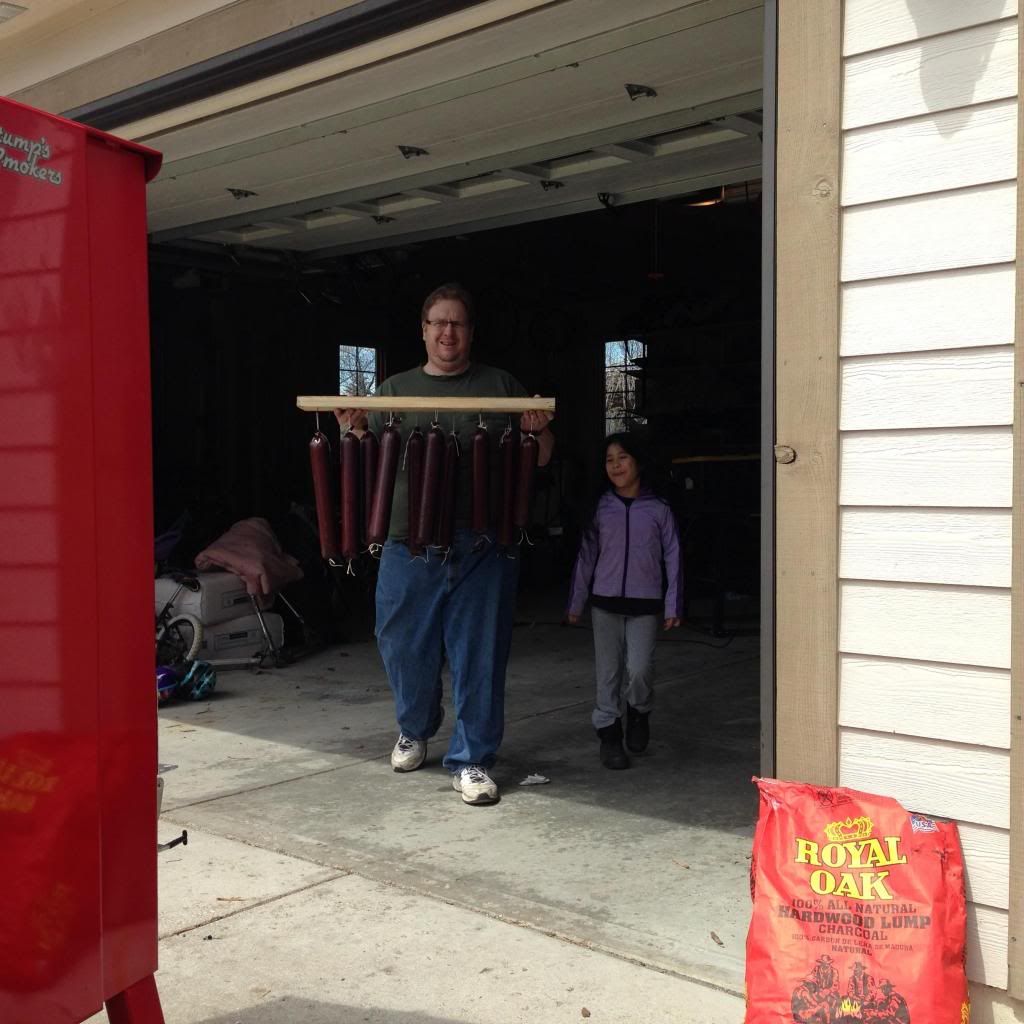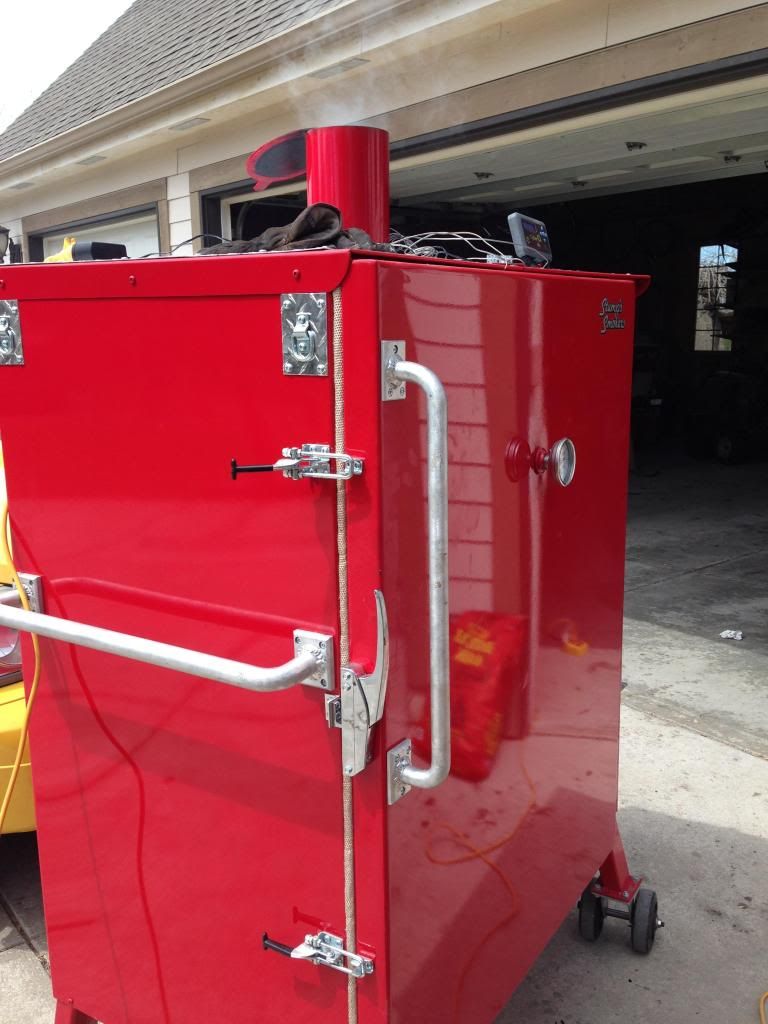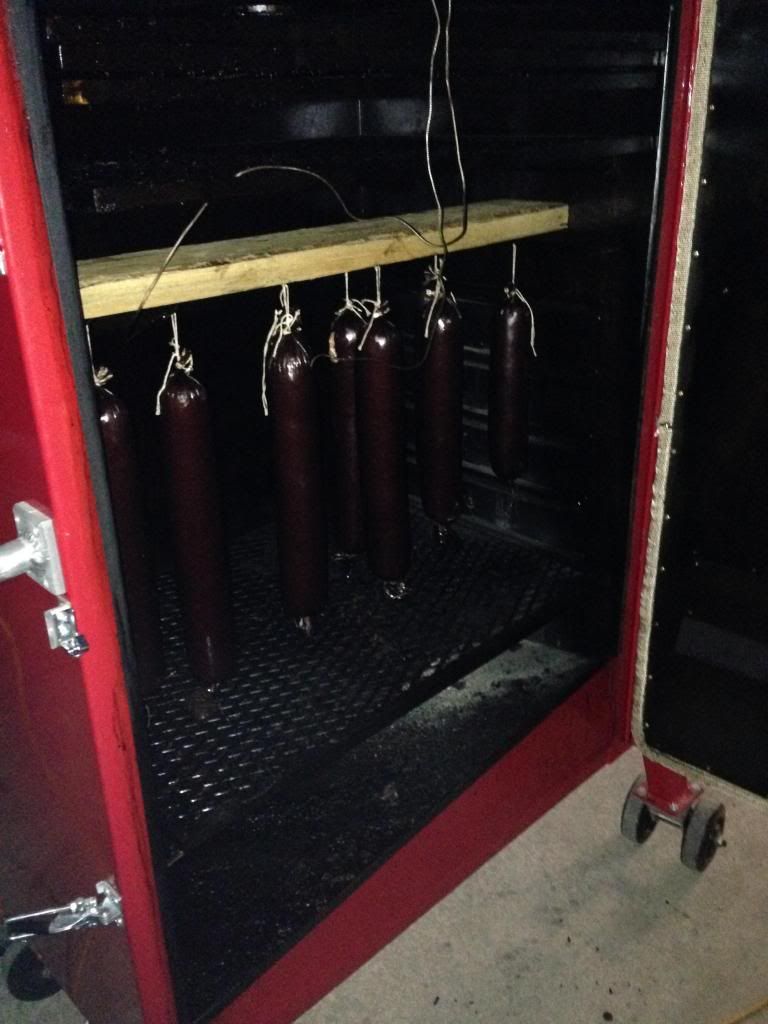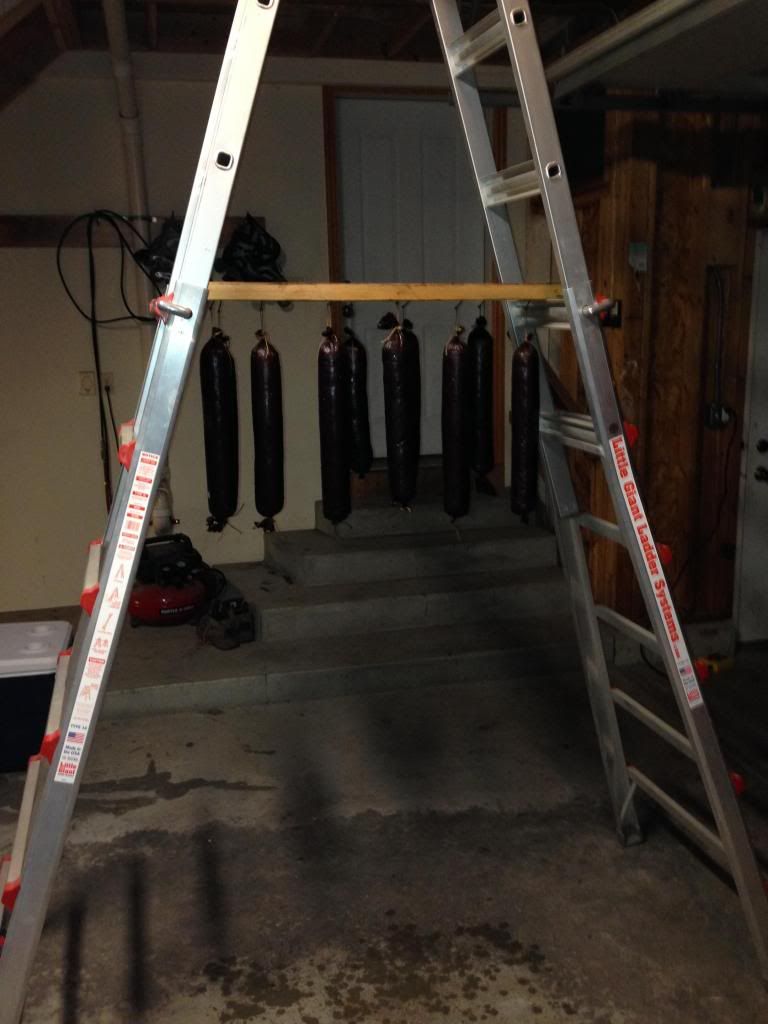 I'm missing the picture of a cut of the sausage...I'll post that later it's on my computer at home.
-Kevin

_________________


The RED DRAGON


Hatched April 4, 2014


Stumps Stretch XL fully loaded with extra diamond plate and CyberQ Guru