Well, Jack from North Country BBQ Smokers dropped off Ole Blue yesterday. Jack is a great guy and I can't wait to cook with him in Canton in June. It is going to be a good time for sure.
Let me tell everyone, the Junior is a great cooker. Already thinking about selling my Baby and getting another Jr. after the competition season.
Here is a new pic we need to see. The first lighting...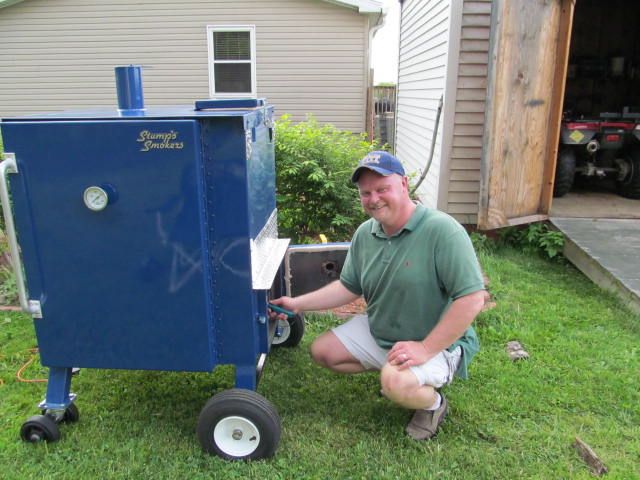 Enjoy,
Bill

_________________
Bill, AKA: ButlerQ

Stumps Baby
Stumps Backyarder
Stumps Junior "Ole Blue"
Stumps Stretch
Weber Smokey Joe
DigiQ DX
The to be Named BBQ Trailer

http://www.threedogsbbq.blogspot.com



"Beer makes you feel the way you ought to feel without beer" Henry Lawson





Where there is smoke, there is good food...





Support your Local Butcher!